Tanya knits



november 2005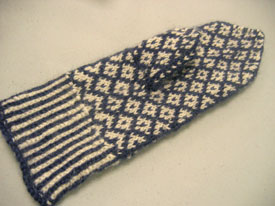 After working on her intarsia dinosaur sweater last time, Tanya has now moved on to these incredible fair-isle mittens from Folk Mittens. Wow!

october 2005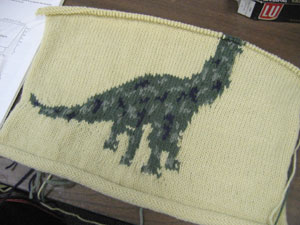 Tanya is making a dinosaur sweater for her son. Wow!

june 2005
Long time, no see!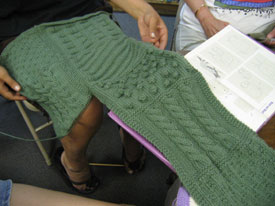 We haven't seen Tanya and one of her incredible projects in ages. She joined us this weekend with this sampler afghan in progress.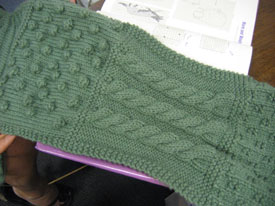 november 2004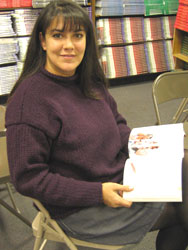 Tanya's new Jo Sharp sweater in a beautiful textured stitch and a beautiful purple. It's classy and cozy. And is perfect on her!

september 2004
Tis the season...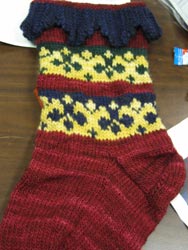 Tanya's started to make Christmas stockings. Nice and big for lots of yuletide pressies. And she's using Manos yarn. St. Nick's gotta like that.

march 2004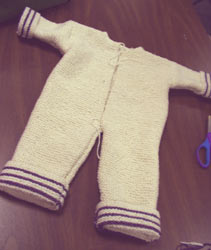 Tanya's finishing up this oh-so-adorable baby bunting from an old Family Circle pattern. Fine garter stitch in a silky wool with striped cuffs. Too sweet!

october 2003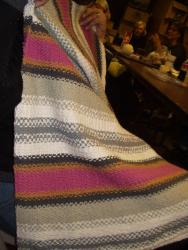 Tanya has just finished this beautiful afghan for a friend who recently got married. Incredible!

december 2002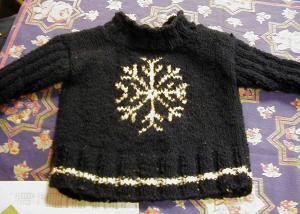 And now a too cute snowflake sweater for her son in a fun new wool from Classic Elite called Zoom.

september 2002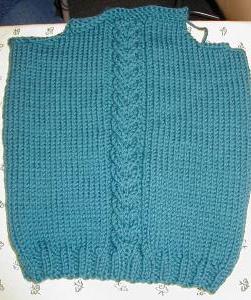 Another lovely project. This one is a baby sweater and will be a Christmas gift, I think.

september 2002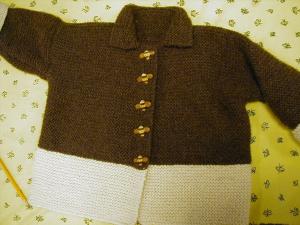 Here's a beautiful garter stitch sweater she just finished for her son. That Frog Tree yarn is sooo soft!

may 2002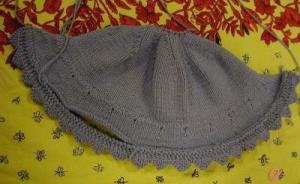 This week Tanya began working on the baby layette set by Debbie Bliss. Here she is sewing on the trim for the hat. Booties are also in the works!