Carrie knits



august 2004
Carrie's working on another incredible shawl. (Remember her first one?) This one is a beautiful blue/green and is about half way done.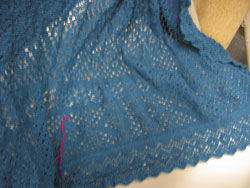 There are much better pictures of it at her blog, here.

march 2004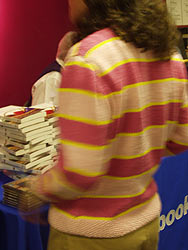 Carrie's finished her top-down stripey sweater. Love those colors and the darts give it such a great shape. The perfect spring sweater!

february 2004
This week Carrie brought in a beautiful cotton striped sweater she's knitting using Barbara Walker's techniques for knitting set-in-sleeves from the top.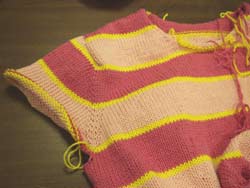 This is, like, the coolest thing I've ever seen!

july 2003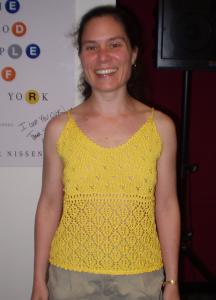 More beautiful lace (in yellow!) from Carrie. This is a lovely camisole from the latest Interweave Knits.

january 2003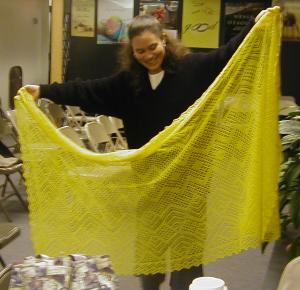 Carrie has been working on this incredible shawl since last January. And now it's done. Whatever will she work on next? It's a hard act to follow!