Amber knits



june 2006
Amber's finished her Prisoner of Azkaban scarf (and just 13 months before the next movie comes out)! It looks awesome on her.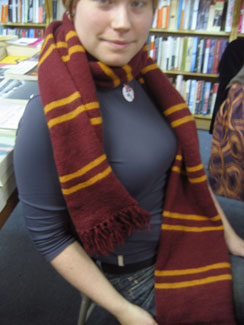 And next she's starting the cover sweater from Spring 2006 Interweave Knits, Bobble Blue, except in green instead of blue and without the bobbles.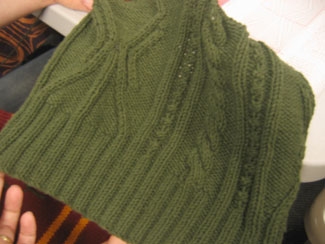 Oooh, all seasons cotton looks soooo nice with cables!

june 2006
Amber's still not done with that Prisoner of Azkaban scarf!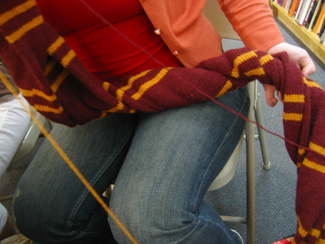 The Brown Sheep Naturespun yarn looks awesome though.

june 2006
Last week, Amber brought green socks. She's got Sunshine Yarns green stripes underway for herself.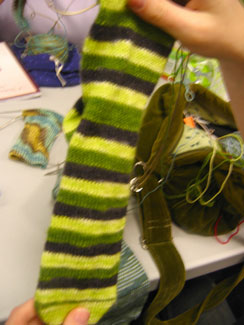 And ultra-long Ultramerino socks for her dad.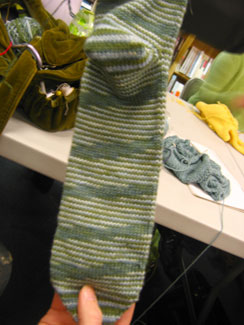 Yes, that is the foot!

may 2006
At the swap, Amber was working on socks that rock. (I like to call them "socks that pool"!)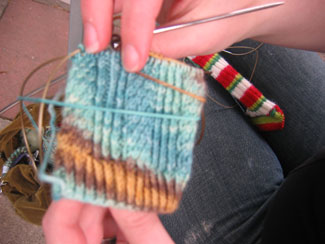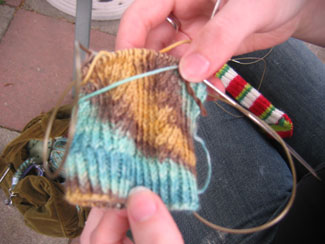 And she couldn't stop giggling about what her watermelon toe-up sock looked like.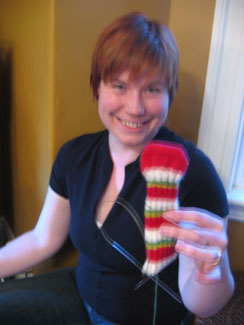 Hmmmmmm....

march 2006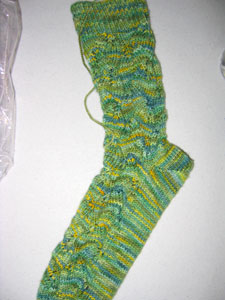 Amber is working on embossed leaves socks in a beautiful Koigu colorway.

february 2006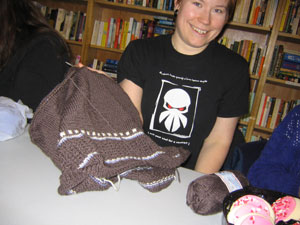 Amber is working on a Dale Finnskogen sweater for the Knitting Olympics. It's for her hubby, who chose the pattern.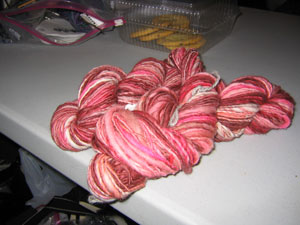 And lookie, Amber spins! She brought in some really beautiful variegated rose colored yarn she spun and is going to give to Dana for her birthday.

february 2006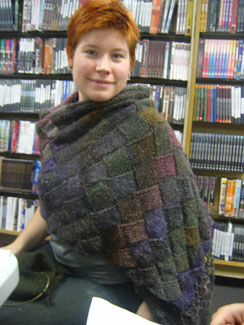 Doesn't Amber look stunning in her new Entrelac shawl from Scarf Styles?!

december 2005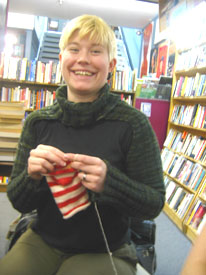 Hip knit shrug, cool sock-in-progress, and a new haircolor - that's Amber!

november 2005
This week Amber brought in her Harry Potter: Prisoner of Azkaban scarf. Love the colors of that Nature Spun!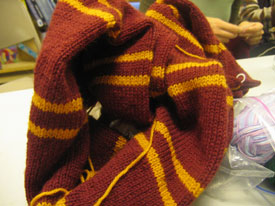 And this fun twisty scarf (done with garter stitch short rows!) for a niece.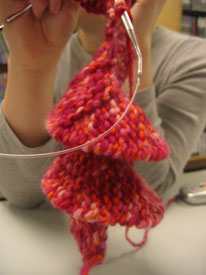 june 2004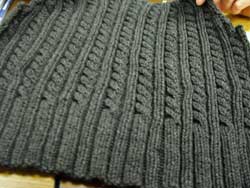 Cables in all seasons cotton. Look at that stitch definition! I'm in love again. Thanks, Amber.

may 2004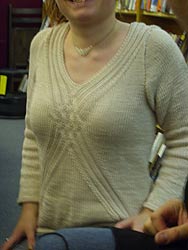 Ooooh, it's Amber's Dale Tuja sweater.

may 2004
Amber's back at Knitsmiths after her exciting vacation and she's got a couple of great finished tanks to show off.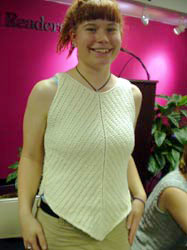 A chevron tank in Blue Sky Organic Cotton (free pattern online from Interweave Knits) and a fabulous low-cut tank in Rowan Summer Tweed.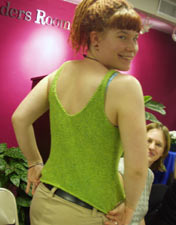 Looking good, Miss (um, Mrs.!) Thang.

february 2004
Don't you just want one of these?
Amber's new sweater is so great! Psst - she bought it. But now we all want to knit one just like it. Hear that, Kerstin.

december 2003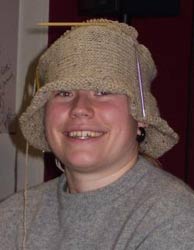 Amber's making a ChicKnits' Bucket o' Chic for her dad. It's humongous!