Silvia knits



september 2006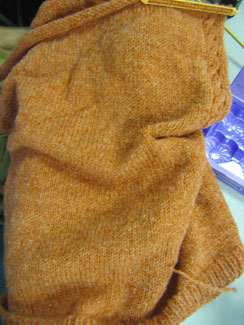 And Silvia brought in a wonderful sweater she's working on in the loveliest pale orange yarn. Her knits are always so simple and classy. The only detail here is the small cable running along the armhole openings. Very nice.

november 2005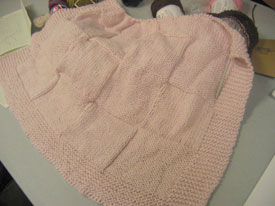 Siliva is working on a baby blanket in the loveliest pink.

october 2005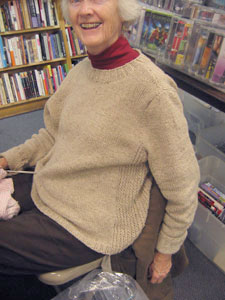 And here's Silvia in her latest and greatest creation, a Jo Sharp sweater in her DK Tweed. I love the twisted stitch detail on the sides!

june 2005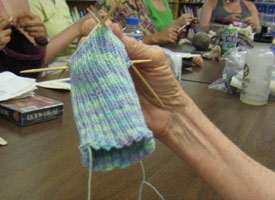 Silvia is making the loveliest sock with Lorna's Laces sock yarn. So pretty.

april 2005
Silvia shows off her gorgeous Manos afghan.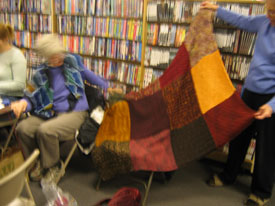 Each square is unique in a different colorway and stitch pattern. The pictures don't quite capture the richness of all the colors, but trust me they're magnificent!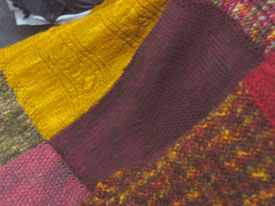 march 2005
Silvia is working on a lovely Jo Sharp child's sweater.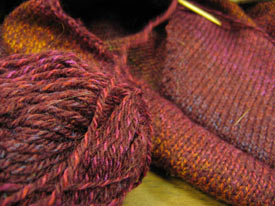 The yarn looks like Grignasco Top Print and has the most wonderful colors in subtle stripes.

january 2005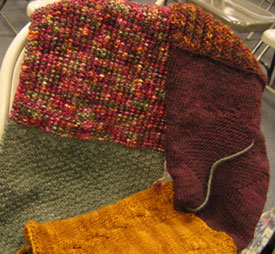 This beautiful manos afghan is being made by Silvia. She's on her second of four panels.

june 2004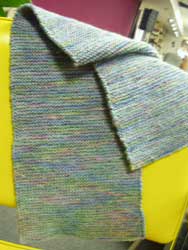 Silvia's beautiful scarf in Mountain Colors. Looks like Monet's Waterlilies, doesn't it?