Jenn knits



march 2006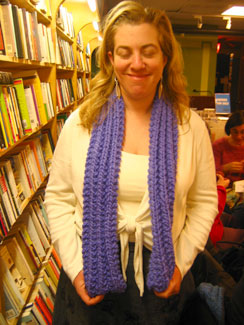 Jenn finished her scarf!!

january 2006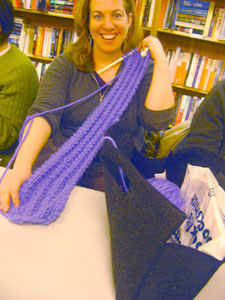 Jenn's broken rib scarf is getting longer. Way to go, Jenn!

january 2006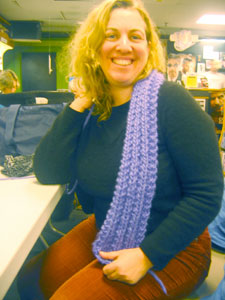 Jenn's back and she's working on a fabby purple scarf in Brown Sheep BurlySpun!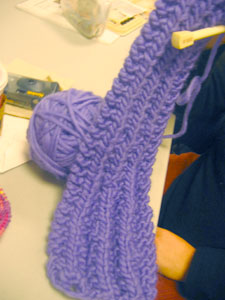 november 2004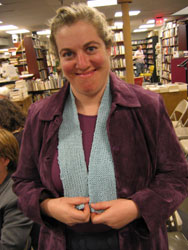 Jenn has finished her first ribbed project - a skinny scarf in Rowan all seasons cotton. Congrats, Jenn!

august 2004
My first cotton. My first pattern stitch.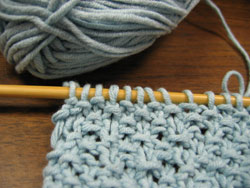 Jenn's trying out some Rowan all seasons cotton in seed stitch. She's just getting the hang of it, but she's having fun!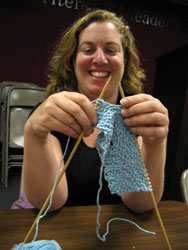 may 2004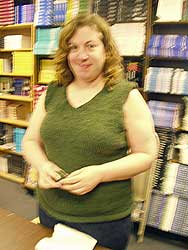 Jenn's first big project - hooray! She did the crocheted edgings last week, wove in ends and slipped it on today. Great job, Jenn!

march 2004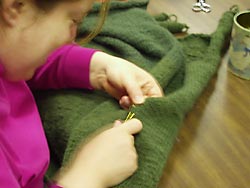 Jenn's finally up to the seaming on her first big project.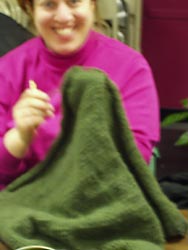 Hey Mikey, she likes it!


january 2004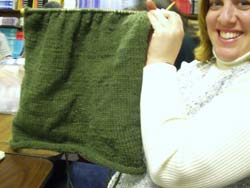 Jenn is working on her first sweater. She's so proud - and she should be!