Shannon knits



may 2006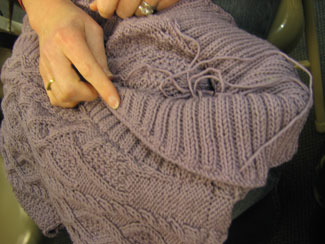 Shannon just finished the shawl collar on her beautiful Pam cardigan. Incredible!

december 2005
Shannon is working on Christmas gifts.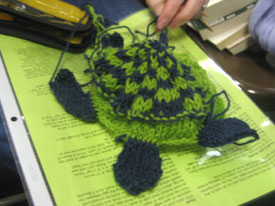 First up, a little stuffed turtle for her nephew.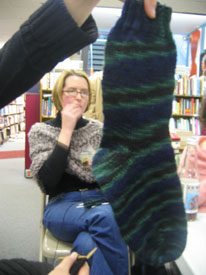 And "Blackwatch" socks in Lorna's Laces Shepherd Sport for her husband. Hey, check out that fabby little Paris Loop poncho she's wearing too!

december 2005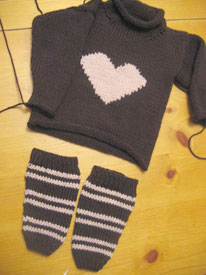 Shannon is finishing up this awesome little heart sweater and leg warmer set for her niece. This has to be the most fabulously girly knitted outfit ever!

november 2005
Shannon's been too busy posting about her recent honeymoon on her blog to update us on her knitting. But we got to see her projects in person this week!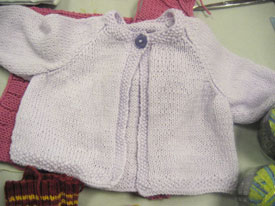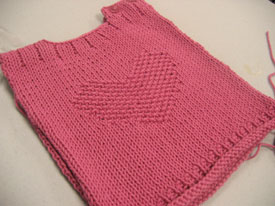 Two sweet baby sweaters for friends' little ones on the way. The second is her own girly version of the the star sweater she made this summer.

august 2005
Another Knitsmiths exclusive: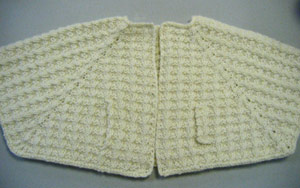 Shannon has knitted this sweet little capelet for her flower girl to be. It's knit in Morehouse Merino (yuuummm) following a free online pattern. I'm sure we'll get more details on her blog soon!

june 2005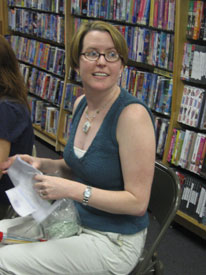 Shannon wore her new Smooch tank this week. Isn't the color beautiful?

april 2005
It was nothing but t-shirts at Knitsmiths this week.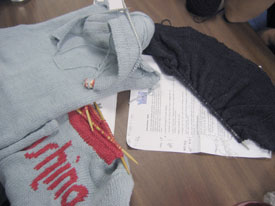 Shannon's, Shireen's, and Dava's nothing but a t-shirt underway.

february 2005
Shannon and Johanna show off their newly knitted socks and matching Land's End clogs!

may 2004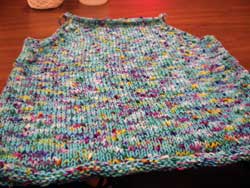 Shannon's gorgeous Waikiki tank. It's the Summer in the City tank and the yarn is a fine mercerized cotton held together with Crystal Palace Waikiki. Such beautiful colors! She made the same tank last year in fabulous reds and now this one's for her mom. Awwww.

july 2003
Knitsmiths go chic!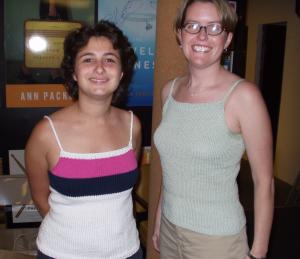 Gina and Shannon in their new ChicKamis.