Lisa & S knits



october 2009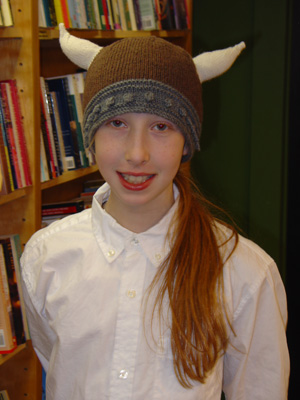 Happy Halloween!
Lisa knit this viking hat for her son's Halloween costume (her daughter modeled it for us). She based it on the Bella Knitting Viking Hat pattern. Lisa's daughter insisted Lisa put on the hat for a photo too!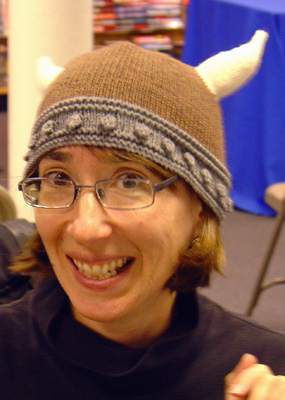 So fun!

october 2009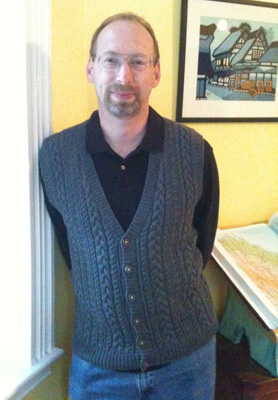 Lisa sent me a picture she took of her brother in the handsome cabled vest she knitted for him. She made up the pattern herself and the fit is perfect!

june 2009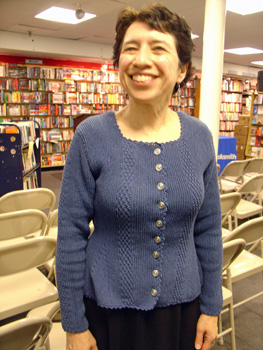 Lisa has spent the last couple of months working on this incredible cardigan from Poetry in Stitches. She made it for her friend, who stopped by to show it off for us. It fits her perfectly! Lucky to be a friend of Lisa's!

march 2009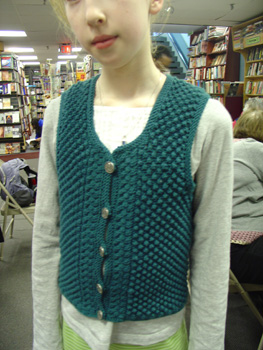 Lisa's daughter looks so cute in the vest Lisa knit for her. The popcorn stitch is so fun. We all wish Lisa were our mom, so we could wear her fabulous knits too!

november 2008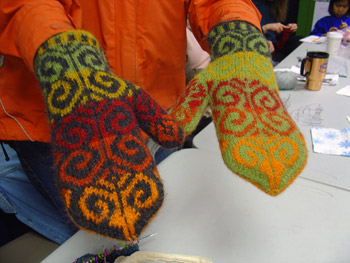 This is Lisa's second pair of gorgeous fair-isle mittens. They even have an alpaca lining. Ooooh, soft and pretty.

october 2008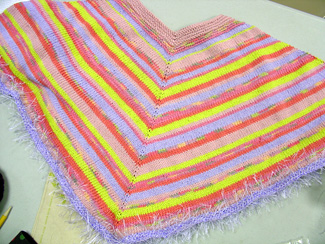 New knitsmith, Lisa, brought in a poncho she just finished for her daughter. Aren't the colors fab?!