Gabriella knits



june 2007
Last week we had to say goodbye to Gabriella, who is moving out west. :0(
Before she left, we got to see her latest incredible shawl pattern, Basilica.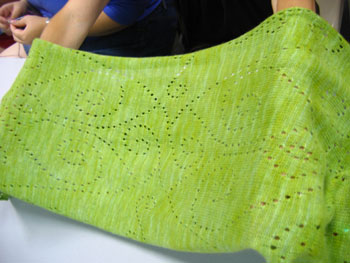 We'll miss you Gbella - and your amazing knits!

may 2007
We haven't seen much of Gabriella recently, but look what she's posted on her blog!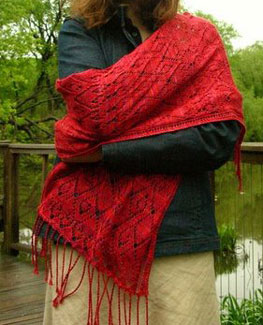 After designing an awesome pair of socks for Knitty, she's designed a beautiful shawl. And you can buy the pattern directly from her blog.
Great job, Gabriella!

march 2007
Gabriella wore her fabulous new hourglass sweater (from Last-Minute Knitted Gifts
) this week.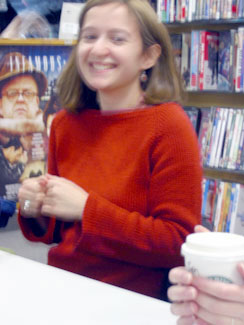 She knit it in a Knitpicks yarn and it is just gorgeous on her! (As always, check out her blog for the best pictures.)

december 2006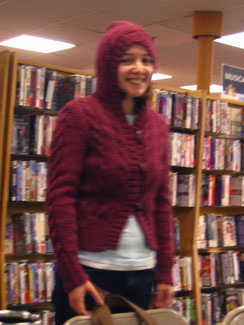 Gabriella wore her finished Central Park Hoodie! Doesn't she just look so cute in it with that hood?! She knit it in Plymouth Galway and didn't even block it - phew. ;0) See some better pics on her blog.

august 2006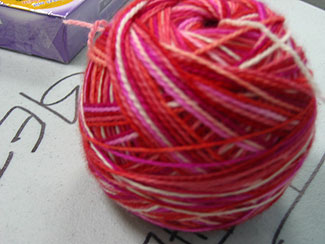 Look at Gabriella's new sock yarn! It's from Yarn Pirate. Please buy some from her, so Gabriella won't be tempted to buy any more!

july 2006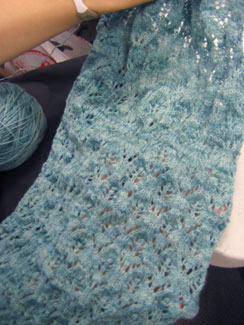 This week Gabriella was working on this gorgeous lace scarf.

june 2006
Gabriella knits the most gorgeous socks! Now she's working on a Pomatamus sock in Trekking XXL.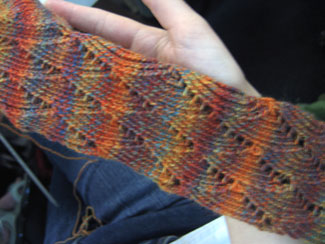 And a few weeks ago she was knitting beautiful lace knee-highs with some of Dani's handpainted yarn.