Suzanne knits



june 2006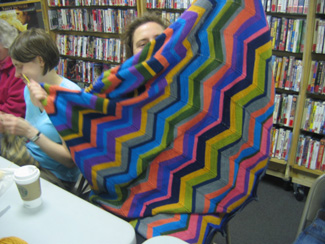 Suzanne's almost finished Circus Blanket is unbelievable!

august 2005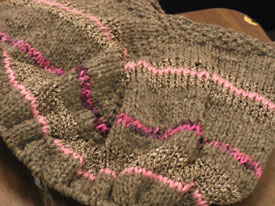 Isn't Suzanne's poncho in progress pretty? Love the pink Koigu stripes!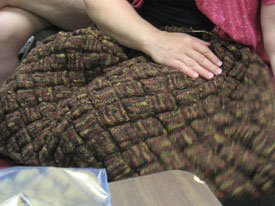 And look at the beautiful entrelac blanket she's making for her daughter. Wow!

november 2004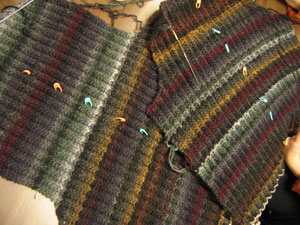 Suzanne's gorgeous Noro sweater, which she's making as a Christmas present for her husband. What great colors!

november 2004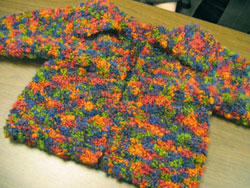 Suzanne is just finishing this adorable little jacket for her daughter. The Lion Brand Boucle yarn is really lovely. Look at those colors!

august 2004
Suzanne is just finishing up this tank top with fun stripes.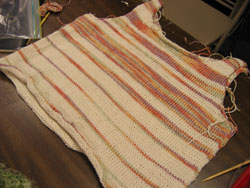 The stripes are based on the decimal point values of the number e (it's a logarithmic number - I don't know more than that!). But, like the Fibonacci sequence that Gina once used, it makes a lovely stripe sequence.

july 2004
Suzanne is cruising along on her cardi.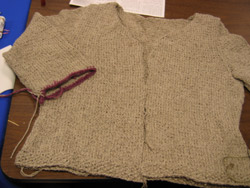 Only the button bands left to go. Go, Suzanne!

july 2004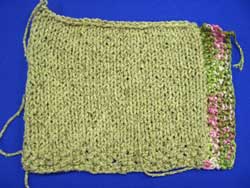 Here's a swatch that Suzanne made up for her latest project. It's going to be a cardigan in a solid color with coordinating variegated yarn for the button bands. If the swatch looks this good, you know the sweater will be gorgeous!