Sara knits



march 2009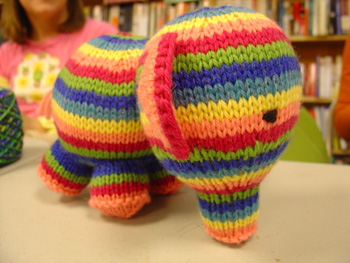 Sara's adorable Elefante (pattern by Susan B. Anderson). She just finished crocheting the ears and sewing them on this week.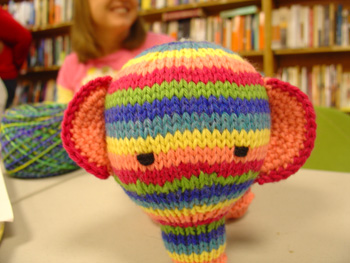 Just look at that cutie little elephant patootie!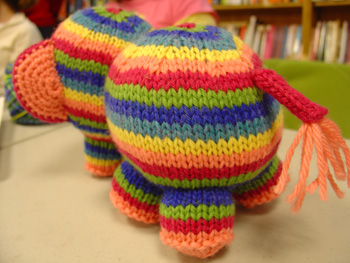 may 2008
Sara's beginning the cover sweater from Adorable Knits for Tots: 25 Stylish Designs for Babies and Toddlers
.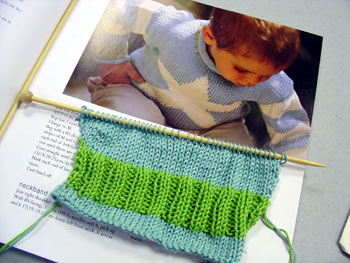 Love those colors!

february 2008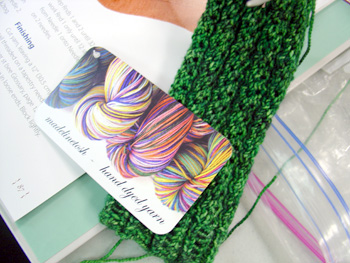 This week Sara was knitting Go with the Flow socks (from Interweave Knits' Favorite Socks
) in some gorgeous new yarn from Madeline Tosh.

november 2007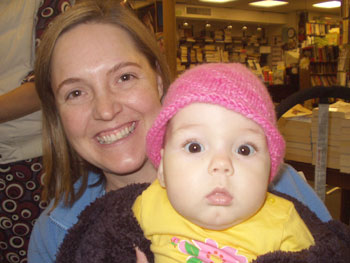 Look at the sweet twisted pumpkin hat Sara just finished for her little one! The yarn is the fabulous Lobster Pot Cashmere and the pattern is from Charmed Knits: Projects for Fans of Harry Potter
.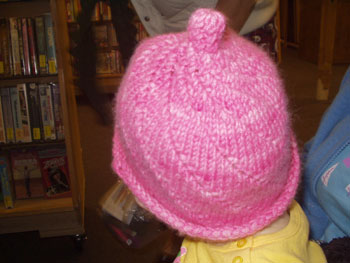 She also made these adorable little mitts for her daughter.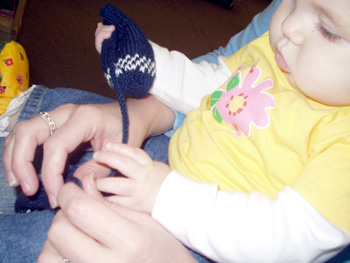 What a cutie she is!

august 2007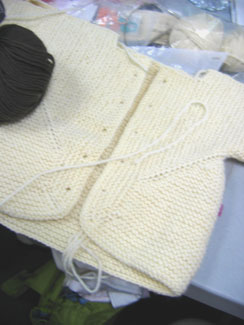 Sara's working on a wonderfully creamy white Zimmerman baby surprise sweater for her daughter.

june 2007
Knitsmiths get their sock on!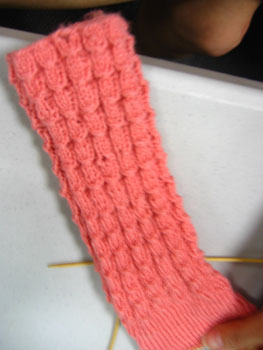 Gayle's pretty peachy mock croc socks underway.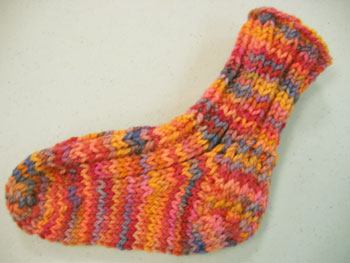 A cutie patootie baby sock by Claire.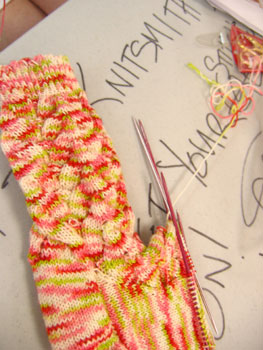 And Sara's working on fabulous monkey socks in Dani's cherry blossom sock yarn.

june 2007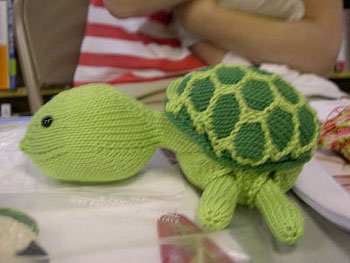 Sara finished her Sheldon! He's so cute and so green!

june 2007
It's Sheldon!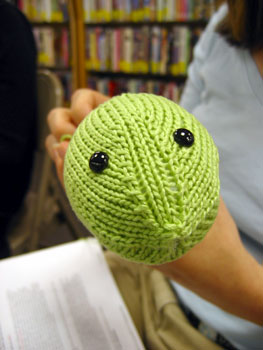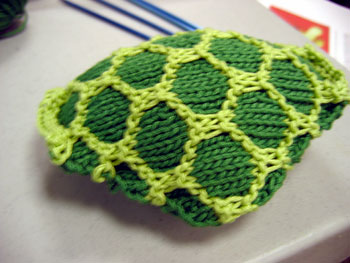 Sara's making a Sheldon turtle for her new baby girl. So cute!!