Ingrid knits



july 2004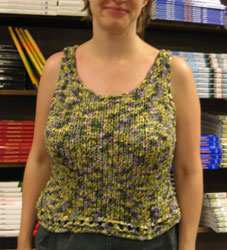 Ingrid has just finished her Segue ribbon tank in time for her last week at Knitsmiths. Best wishes, Ingrid - we'll miss you!

july 2004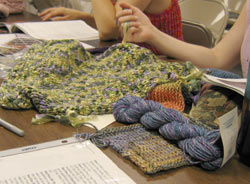 Ingrid always brings in lots of yarns and projects to show. Here's her pile from this week: her beautiful ribbon tank, some swatches and a sweater she's started with the tencel she bought at Webs.

june 2004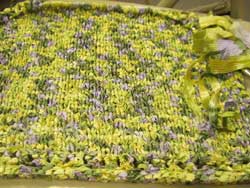 Ingrid's latest project is this fabulous tank in Trendsetter Segue yarn. The colors are simply gorgeous!

june 2004
Ingrid just finished her sexy tank from the cover of this summer's Vogue Knitting!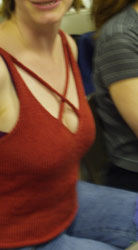 Wowza!

may 2004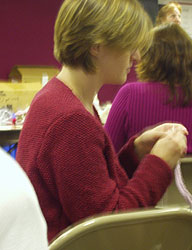 Ooooh, it's Ingrid's Rowan Mist sweater.

may 2004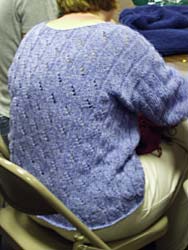 Hey look, it's Ingrid's fabulous flashy lace sweater!

may 2004
Ingrid brought her mom in this week, for mother's day. Ingrid's mom is THE Knitter from www.theknitter.com. Cool!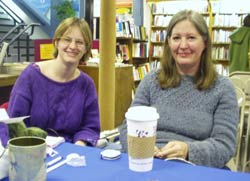 Ingrid brought yarn for show and tell: mmmmm, Manos Stria.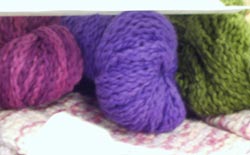 Check out all the other yarn she bought during her mom's visit here!